Copyright 2007-2008 LGD Design Innovations & Construction, LLC. All rights reserved. Main Street, Hampstead, NH 03841

Consulting
We use our consultants to deliver the insights and in-depth analysis of significant projects, trends, innovations, new technology, , and products essential to competing in today's global marketplace. We look at your capabilities and capacities. We evaluate your resources and needs. These are important decisions that need to be weighed for allocating resources to your project or organization. The final result will be an indicator of your needs. We address training for Operation Managers and Human Resource with formal training and presentations.
The following is a list of tools LGD uses in analyzing your needs.

We will use tools to evaluate your processes and train employees:

(Six Sigma - Document Control - Financial Analysis - Kaizen - Lean Manufacturing - Management - Metrics - Plan, Do, Check, Act - Process Management - Project Selection - Simulation)

Six Sigma example…

When To Use DMAIC
The DMAIC methodology, instead of the DMADV methodology, should be used
when a product or process is in existence at your company but is not meeting customer
specification or is not performing adequately.


DMAIC

Define
Measure
Analyze
Improve
Control

·Define the project goals and customer (internal and external) deliverables
·Measure the process to determine current performance
·Analyze and determine the root cause(s) of the defects
·Improve the process by eliminating defects
Control future process performance


When To Use DMADV
The DMADV methodology, instead of the DMAIC methodology, should be used when:
·A product or process is not in existence at your company and one needs to be developed
·The existing product or process exists and has been optimized (using either DMAIC or not) and still doesn't meet the level of customer specification or six sigma level

DMADV

Define
Measure
Analyze
Design
Verify

·Define the project goals and customer (internal and external) deliverables
·Measure and determine customer needs and specifications
·Analyze the process options to meet the customer needs
·Design (detailed) the process to meet the customer needs
Verify the design performance and ability to meet customer needs

lStep 1: Setting performance standards
lStandard - expected performance for a given goal
lTarget that establishes a desired performance level, motivates performance, and serves as a benchmark against which actual performance is assessed
lCan be set for any activity
lShould be specific, measurable, challenging, and established to improve performance
lTypically is derived from job requirements
lSet with respect to quantity, quality, time, and cost

lStep 2: Measuring performance
lPerformance data obtained from three sources
lWritten reports
lOral reports
lPersonal observation

Management procurement systems - is our process of working with people and resources to accomplish organizational goals.
lStep 3: Comparing performance with the standard
lEvaluation of the performance
lFor some activities, small deviations from the standard are acceptable
lFor other activities, a slight deviation may be serious
lPrinciple of exception - control is enhanced by concentrating on the significant deviations from the standard
lOnly exceptional cases require corrective action

lStep 4: Taking corrective action
lEnsures that operations are adjusted where necessary to achieve the initially planned results
lType of corrective action depends on the nature of the problem
lHigher-ups can take corrective action
lOperator at the point of the problem can take corrective action
lSpecialist control - engineering specialist
lOperator control – multi-skilled operators can rectify their own problems

Step 5: Management audits
lEvaluation of the effectiveness and efficiency of various systems within an organization
lExternal audit - evaluation conducted by one organization, such as a CPA firm, on another
lMay conduct external audit of a competitor for strategic decision-making purposes
lUseful for feedback and feed forward control
lInternal audit - periodic assessment of a company's own planning, organizing, leading, and controlling processes
lAssess what the company has done for itself and its customers
lReviews the company's past, present, and future

---
---
"Time is the single best indicator of competitiveness"
Start with five key points...

Value stream Mapping
Organizational Behavior
Team Building Skills
Lean Manufacturing

Benchmarking
Manufacturing Instructions for assemblies
Standardization
Cost Analysis


Project Management – a Managerial Approach
Management science
Strategic Management – Business Policy
Operational Strategy
Organizational Culture
Human Communication – Management and Leadership
Value stream Mapping
Six Sigma Principles
Lean Manufacturing Principles
Human Resource
Employee Law
and more...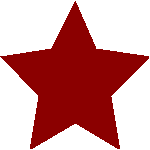 Quality
Cost
Delivery

Providing essential solutions to design and construct great places and products for people.

We are preparing resources, guides, presentations, training manuals, on site training, and evaluations for 2009. The titles below will be available in 2009.

We provide innovative supply chain solutions to design teams, manufacturing corporations, contractors, construction projects, and homeowners with a focus on continuous improvement through the supply chain to ensure cost savings and success of the project. We use our consultants to deliver the insights and in-depth analysis of significant projects, trends, innovations, new technology, , and products essential to competing in today's global marketplace. We look at your capabilities and capacities. We evaluate your resources and needs. These are important decisions that need to be weighed for allocating resources to your project or organization. The final result will be an indicator of your needs.

We address training for Operation Managers and Human Resource with formal training and presentations. We will provide resources for established and starting companies.