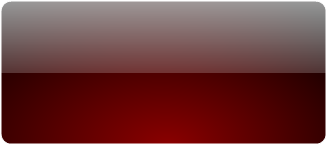 ---
---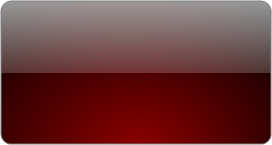 Providing service throughout New Hampshire, Maine, and Massachusetts.
Design and Build --- Remodel ---
Project Management ---
Maintenance Programs
Call (603) 553 - 5453
We make detailed plans and maintain careful oversight during the project to ensure a positive outcome. Our professional installers are clean, courteous, and punctual. We can meet or exceed your expectations. We comply with all ADA Standards for Accessible Designs. We feel giving someone the best quality of life is the greatest gift you can give a loved one. We make no exceptions to these standards.



Complete Remodeling Projects - Have your ADA compliant rooms today... We can help you Plan, Design, Budget, and Build. Add an accessible kitchen, bath, family, four season, deck, library, office, great room, or floor to your home. Or, add some accessible touches to an existing room today.



Copyright 2010 LGD Design Innovations & Construction, LLC. All rights reserved. Hampstead, NH 03841
A Complete Renovation or Upgrade.
100% Compliance with ADA Standards.


email:customer.service@lgddesign.com
Call (603) 553 - 5453


Dear Recipient:

The Design, Construction, and Maintenance teams at LGD Design Innovations and Construction, LLC would love to take this opportunity to inform you about our suite of specialized maintenance services aimed at creating and maintaining ADA facility improvements and conveniences for the special needs, disabled, seniors, and caregivers. We want to assure you that we understand your family members', clients', or patients' specific needs in maintaining round maintenance to your property(s). Our company's commitment to reduce cost guarantees our prices cannot be matched. Don't worry about your loved ones or clients, let us take care of their ADA needs. We can address their needs 24 hours a day, 7 days a week. We will work with you in designing, creating, and maintaining an ADA approved property that best fits everyone's needs. Our goal is to provide you with highly function, beautifully designed, and maintenance solutions that meet all necessary safety and accessibility requirements. We look forward to hearing about your specific requirements and idea so that we can offer you a solution or plan that you will be extremely satisfied with for years to come.

Sincerely,
Lani Glinnen


House Cleaning Services
Mow Lawns & Tend Gardens
Snow Removal
Check Smoke Detectors & Replace Batteries
Check Lighting & Replace Bulbs
Check Water, Heating and Cooling Systems
Test Home Alarm & Safety Systems
Landscaping & Tree Pruning
Accessible Patio's & Walkways
Facility Modifications
Garage Storage Systems
Personal Elevators
Access Ramps
Railings & Grab Bars
Walk-In Tubs
Wheel Chair Accessible Showers
Standard Service Options:
Spring & Fall Clean-Ups
Install/Remove/Repair: Air Conditioners,Storm Windows & Screens
Clean Windows, Sills & Frames
Clean Gutters, Dryer Vents & Exhaust Fans
Replace Water, Heating & Cooling Filters

Here's an idea of how it works:
• We disclose all charges ahead of time which means you know exactly how much we charge for our services.
• We are ready to work when we arrive.
• There is a service charge to get our service techs to the property.
• Charge hourly with a one hour minimum.
• Provide services during our 1-hour minimum.
• Charge for actual hours worked which means you don't have to pay for estimate hours.
• Materials can be supplied by customer or by us and incorporated in billing.
• You are only charged for the actual hours it takes to complete your project.
• Offer a two year guarantee on all work performed.